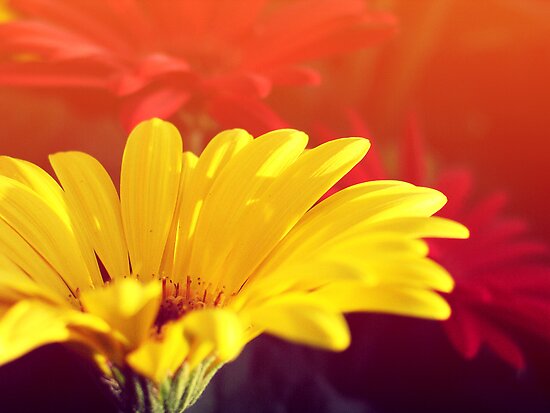 I noticed on the Power of Mom's website (one of my favorite websites) that their focus for this month is Individuality. I have started to think about that in terms of my motherhood. What is it about me that makes me a unique mother to my children and vice-versa? Why were the children that I have sent to me? Do I have strengths that my children can uniquely benefit from? Or is it my
weaknesses
that will ultimately cause them to learn and grow and become their best selves?
My son Tyler (8), hugged me the other night and said "Mom, you are the best mom I know!" He then thought for a minute and said, "Actually, you are pretty much the only one I know... but I bet you are the best." That pretty much sums it up. I AM the only one he knows. And I am really glad because I know that there are a heckuvalot better moms out there and I hope that he never discovers that fact! Because I am pretty much sure that almost every day I am
ruining
my children!
There are things about my personality that don't mesh very well with my kids. I am very type A, OCD-ish, kind of a high stress sort of mom. I like things to be neat, orderly, and quiet. I like a well-controlled environment. Well God must think he is pretty funny because he sent me not one, but five very high energy, loud, messy, Adhd like kids! My house is pretty much chaos from sun-up to sun-down. I don't like chaos. I spend most of my time and energy trying to contain it, box it up, and put it in it's place. In the process, I am pretty sure I am ruining my children.
Or are they ruining me? I thought I was a really nice person before I had children. I never knew that I could be a sweet, loving, good person one minute, and a stark raving mad lunatic the next! Linda Eyre wrote a book once called "I Never Meant to be a Witch." I think I am going to buy it.
The other day I asked my daughter Sarah (5), what she wanted to be when she grew up. She weighs in at 54 pounds and stands at least 47 inches tall, so I half expected her to say she wanted to be a fullback when she grew up, or maybe a starting center for the WMBA. But actually, she said she wanted to be a mom! I said "Really? That's so awesome!" She then replied, "Yah, then I can say, bad, bad, go to thinktime!" Ouch. That hurt. It is really hard to see yourself mirrrored in the eyes of your children.
I envy those mothers who just seem to roll with it. They just drink it all up and take it in and love every minute of it - chaos and all. Nothing seems to fluster them. I wish I could be more like them. But I'm not!
A good friend of mine, who happens to be a therapist (now there is a helpful profession for motherhood, why on earth I ever went out and got a worthless law degree is beyond me!), told me recently that we tend to think that parents shape kids, when in actuality it probably much more likely that kids shape parents. Now there is a thought! But perhaps it is a little of both. Perhaps it is a combination of both my individual strengths and weaknesses as a mother, and the strengths and weaknesses that my children bring to the table that make the whole giant experiment turn out in the end... with the good things helping us through life and the Not So Good forcing us to struggle and grow and ultimately find ourselves and the strength of our character. My friend the therapist also told me that God gives to us the relationships we need to help us discover just how beautiful we really are. Now that is something to think about.
I found a quote today that I am going to put on my mirror (if I can find room). It says: "Everything is going to be okay in the end. If it is not okay, it is not the end." Through all the struggle, and the wondering and the hoping, and the loving and the mistake making, I have to believe this is true.